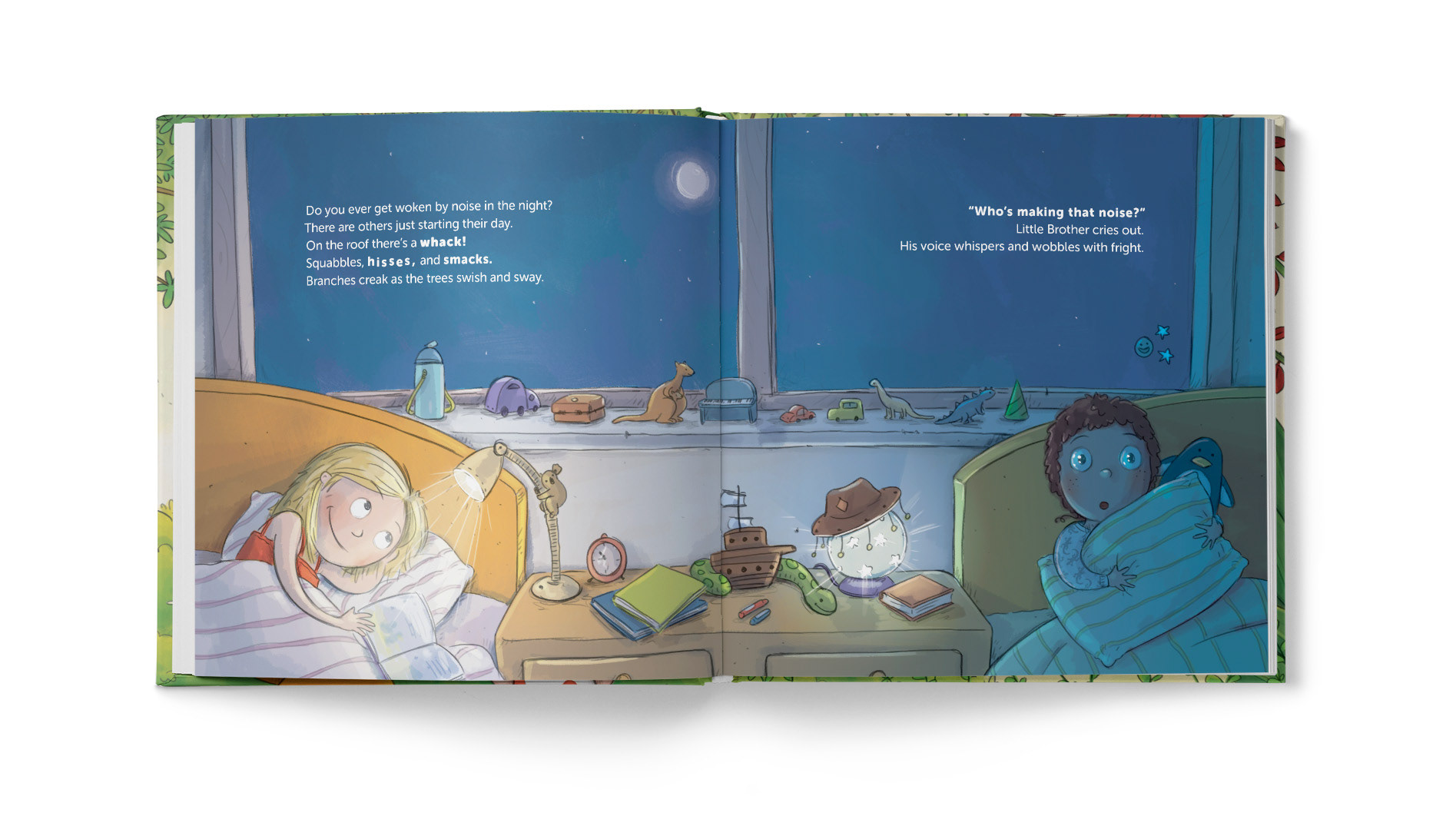 Discovering Urban Wildlife Website

Cover Illustration Timelapse

Who's Making That Noise?
A picture book for ages 4 to 7. 
Join big sister and little brother as they explore the wildlife that's hiding around their house, backyard and local neighbourhood. Can you work out who's making that noise?
Discover the wild side of the city with this charming picture book, featuring the feathered friends and scaly creatures that call urban areas home. Perfect for nature enthusiasts and bird watchers alike, this book will delight and educate readers of all ages!
***
Discovering Urban Wildlife
A website that aims to help children to discover the wildlife. 
It's your turn to discover the wildlife around your house,
backyard and local neighbourhood!
Author: Heather Neilly
Illustrator: Anil Tortop
Designer: Ozan Tortop
Booksmith: Tadaa Book
ISBN: 9780992345761 (Hardcover)