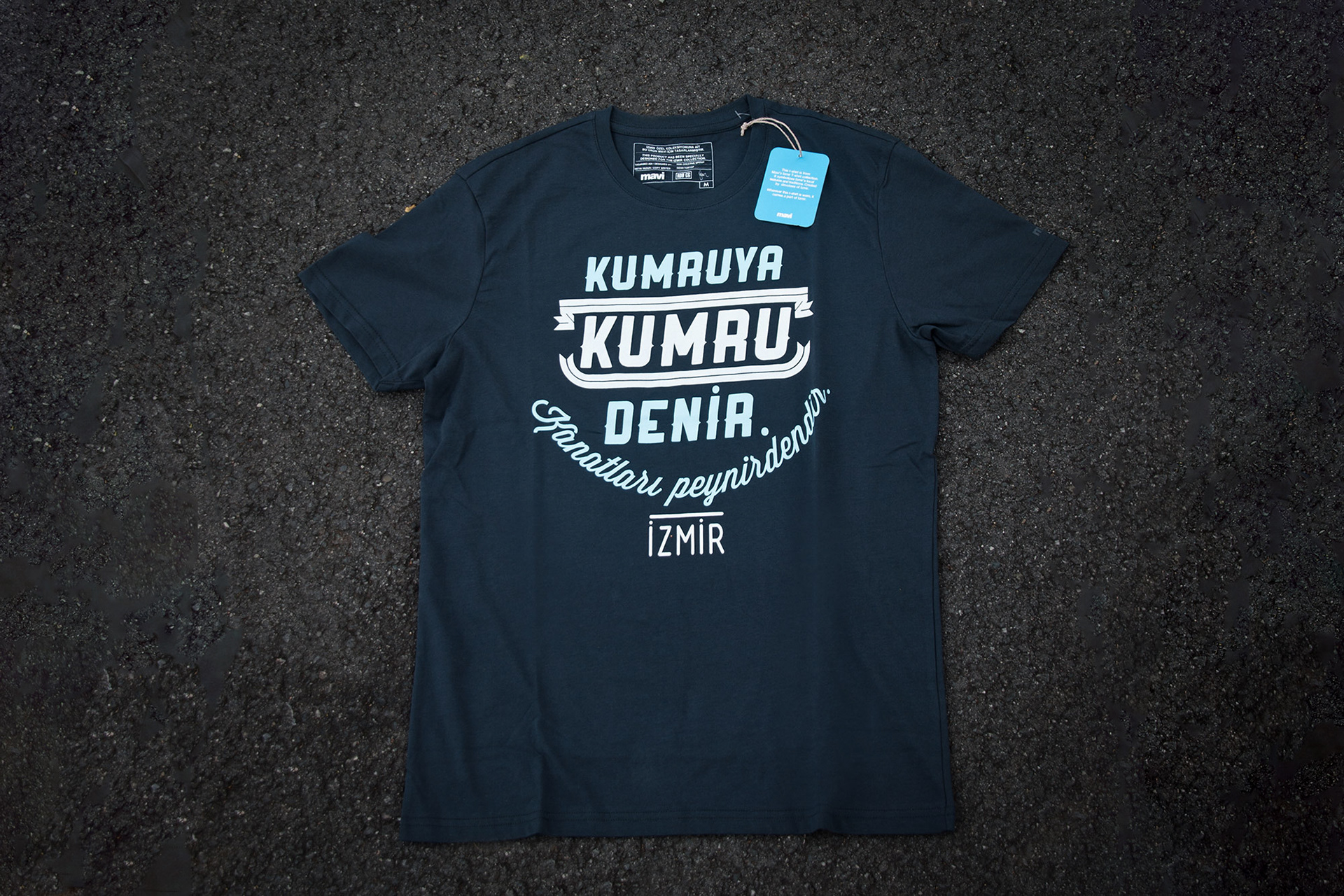 T-Shirt Project for Mavi

My hometown, Izmir, has its own accent and local words. The purpose of this project is to save our own dialect because it's so unique and amusing. I'm the copywriter for the project, not the designer.
(Except for the killed concepts, I designed them but they were rejected by the client.)
Although it's impossible to translate the meaning of some words due to their wordplay, I'll do my best. For example, "Gevrege Gevrek denir, simit yüzme bilmeyenler icindir" roughly translates to "Tender is called tender, and bagels are for those who don't know how to swim." It doesn't make much sense, does it?
Let me try to explain. In Turkish, we have two words for bagel: "gevrek," which is only used in Izmir, and "simit," which has two meanings - bagel and life ring. It's complicated for non-native speakers to understand, and even some native Turkish speakers who aren't from Izmir don't get the humour.
However, the project has been well-received by many people, including one of Turkey's largest and most valuable clothing companies. While some people from Izmir and other cities in Turkey love it, others hate it. I admit it's a highly provocative project, and maybe that's why over 5,000 people on Facebook have "liked" a t-shirt design, which is just a part of the project, and more than 3,500 people have shared it, in the first 24 hours. Enjoy!
Copywriter: Ozan Tortop
Graphic Designer: Ali Gulec (T-Shirt designs of Cupra, Kumru - Female)
Design Studio: RDB Creative Group  (T-shirt designs of Domat, Kumru - Male, Gevrek)
Client: Mavi