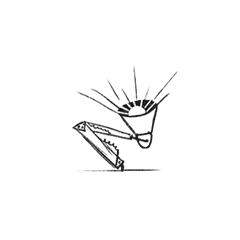 Round Table Lights

This is a science fiction book for young readers, and I am the author and art director this time, not the designer.
The book has an interesting story behind it. It involved top-secret meetings, fake mustaches, fake phone calls, non-existent people, and much more.
Here is the full story.
Author & Art Director: Ozan Tortop
Illustrator: Anıl Tortop
Graphic Designer: Ebru Baranseli
Editor: Yunus Bekir Yurdakul
Publishing House: Top